The cani.cool cooling mats can be used in a variety of ways. Whether at home, on the go or in the dog box in the car. Our cooling products are 100% dry and can therefore be used anywhere.
Pure refreshment for on the go or at home
Dogs feel most comfortable when the outside temperature is below 20 degrees Celsius . We humans can sweat, but the dog wears its warm fur in both summer and winter. The nose, as the dog's most important cooling organ, offers our four-legged friends too little cooling in the summer days. The result is heat stress of the body and the dog panting up to 300x per minute! The heart rate and thus the physical exertion increases. Older or short-nosed dogs in particular suffer massively from warm temperatures.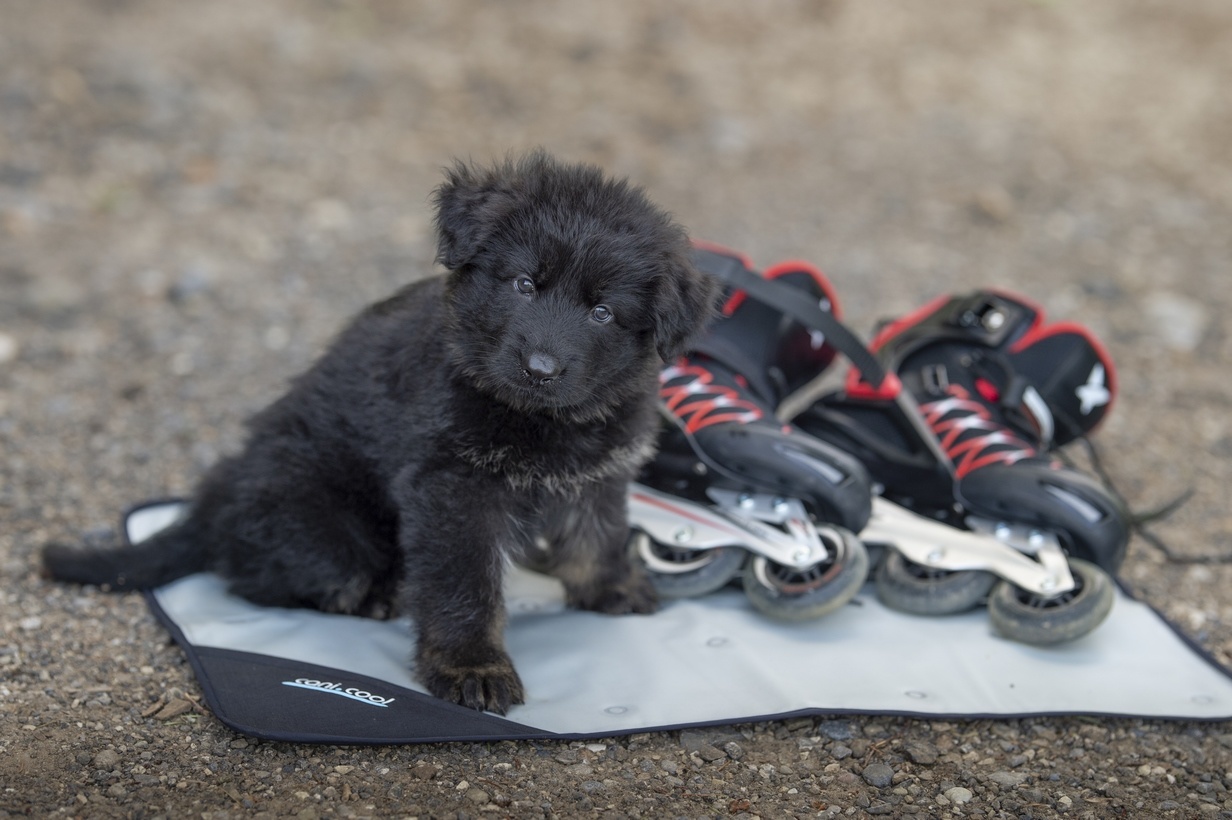 The cooling capacity of our cooling mat perfectly covers the needs for relaxation in a cooling environment . In collaboration with veterinarians, the mat was adapted to the needs of the dog and turned his dog bed into a cooling oasis. Older dogs, which already have age-related changes in the cardiopulmonary circulation, can be optimally supported by the cooling mat in the warm months.
In the car are often dog crates used to secure the dog. Unfortunately, these partly keep the cooling of the car's air conditioning system away from the dog for the most part . The cooling mat has also proven its worth here, since the dry air from the air conditioning system maximizes the cooling capacity of the mats. Another advantage of the cani.cool cooling mat, especially in the car, is that it stays 100% dry.
The exceptional cooling performance means that the dog is more efficient in warm environments and its circulation is spared. Especially with older dogs, the cooling mat can massively improve their quality of life in summer and reduce the heat-related circulatory stress.